Welcome to PlaystationXboxNintendo Deals
Click here for more information on e-gaming

Here the gamer will find the best deals for entertainment on Nintendo, Sony, and Microsoft!
2) Try a discounted PS VR game like Pixel Gear                         2) Super Lucky's Tale, an excellent platformer game                                                                      2) Tuyo Tuyo Tetris, thinking-skills built!
-Six thrilling levels of action shooting bad creatures with boss battles Example of boss on YouTube      Use Lucky's Tail to defeat enemies       Carefully arrange the Puyos and put them in place!

3) Horizon Zero Dawn:$21.99 at Rakuten   PS4Pro Showcase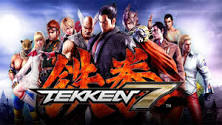 "NHL 18 Threes is awesome "
Site is under construction. Tackt/ Much appreciation for visiting!